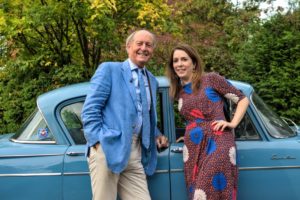 .
I am delighted to announce that I will be appearing on the BBC Antiques Road Trip Series 18 with the legendary Charlie Ross!
The episodes will be screening from Monday 7th January 2019 at 4:30pm, and will be shown every weeknight to Friday 11th January (additionally available on BBC iPlayer).
It was such an amazing opportunity to work with the fantastic Road Trip team. We travelled across the UK  from Kent to South Wales, Oxfordshire and Leicestershire to name a few, visiting some wonderful locations and meeting equally wonderful shop owners.
Here's to 2019 being a good year!!!